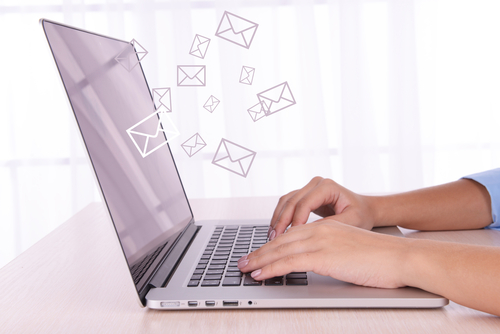 Marketing automation makes it easier to engage and nurture large numbers of prospects at the same time. This utility has contributed to its rapid rise in the B2B world. According to some sources, as much as 59 percent of Fortune 500 companies now use marketing automation. The problem is, sometimes we get so caught up in automating our marketing efforts, we forget there are actual people on the receiving end.
Marketing is less effective when you sound like a robot. If you need help humanizing your marketing automation efforts, try these tips:
1. Start Slowly
Marketing automation won't transform your business overnight. According to a benchmark report by B2B Marketing and Circle Research, only about eight percent of companies see increased revenues within six months of adopting marketing automation. After just one year, 32 percent of businesses see increased revenue, and after two years, that figure climbs to 40 percent.
It's tempting to jump in headfirst and try to reach hundreds of thousands of leads through every channel possible. However, you'll have better success starting with a smaller audience and learning how your lead conversion flows. Once you learn how to interact with that smaller audience in a way that feels personal, only then should you expand into a larger audience or new channels.
2. Build Your Own List
Your messaging is practically guaranteed to be off the mark if you're running an outreach program with cold, unqualified leads. Emailing a purchased contact who has never heard of your company and wouldn't fit your product will only yield an awkward conversation.
Instead, grow your list organically, and contact leads who have expressed an interest in your products or services. Building a list also gives you insight into the best messaging for your prospects. How did they find you? What are their interests? Why do they need you? Use this information to appeal to each potential buyer as a human being.
3. Segment Your Leads
Marketing automation comes with plenty of benefits. It reduces monotonous tasks and makes it easier to reach a large volume of prospects. The problem is, a one-size-fits-all messaging approach rarely works for your entire database. Spend time working up personas and segmenting your leads into specific groups for targeted, personal messaging.
Consider this example: a marketing automation plan Whereoware created for PaperStyle.com. First, they set three triggers based on customer and prospect actions:
Clicking a link in a PaperStyle email
Purchasing wedding or bridal shower products
Visiting a wedding page on PaperStyle.com
Depending on these actions, PaperStyle sent tailored emails advertising products such as thank you cards, bridal shower party decorations, and other relevant messages. The results were huge: a 244 percent higher open rate, a 300 percent increase in revenue per mailing, and a 161 percent click rate increase.
4. Invest in Good Content
Great content will strike the right tone and appeal to different segments of your audience at specific stages of the buyer's journey. Think about a time you purchased a product or signed up for a list, and you received a follow-up message that made you feel understood. That's the reaction you want your prospects to have when they see your messages.
Even if your content is incredible, keep an eye on engagement. Part of a good strategy is the having the ability to adapt to changing levels of interest and shifting prospect priorities. No one wants an inbox that gets flooded with irrelevant offers multiple times a day. If you don't want your emails to land in the spam folder, take the time to learn what people want.
5. Connect Through Multiple Channels
Don't expect a single function of marketing automation software to solve all your problems. It's relatively easy to set up automated marketing emails. But you can reach people and connect personally through other channels, too. Once you're comfortable with your marketing automation efforts, start connecting with your audience through social media posts, your website, and in-person events.
With the right approach, these channels can clarify and reinforce the brand identity you present through marketing automation emails. Remember to keep messages light and avoid pressuring people. It's great to incorporate calls to action, but your conversations will feel more personal if you strike a casual tone.
Automated marketing is a great way to increase your exposure and generate more leads, but it can fall flat if you don't take the time to make your messages feel human. What other tips do you recommend for humanizing your marketing automation emails? Share your ideas in the comments section!
This article was originally published at Salesforce.com, by author Megan Pacella.