Instagram's algorithm update and why it's good news for marketers
Most businesses are on Twitter, Facebook, and LinkedIn, but now need to be concerned with the new power player, Instagram. Instagram is one of the fastest growing social channels, it was recently reported that it now has 700 million active users per month and sees 95 million photos uploaded every day.
With this ongoing increase in popularity of Instagram, even businesses who haven't traditionally used Instagram like business-to-business companies should consider it for engagement. At Smart Insights we have seen good organic sharing of our infographics and industry trends on Instagram via a smartinsights hashtag, so we've decided to 'take the plunge' and I've recently set up a Smart Insights Instagram account – follow us to learn and be inspired by all things digital marketing. 
In 2016 Instagram announced a major algorithm update which is still important to success. The update took many marketers by surprise, with brands having to change their marketing strategies and approach accordingly.
In this post, we'll break down the update for you and explain why this update is actually good for marketers and how you can take advantage of it.
How does it work?
Before the update posts were ordered by featuring the newest posts at the top of your feed. Instead, the change brings about an algorithm-driven feed which is now ordered by what you are most interested in. Brands, in particular, became concerned that their content might no longer be seen.
Instagram released this statement explaining the Instagram algorithm update:
'To improve your experience, your feed will soon be ordered to show the moments we believe you will care about the most. The order of photos and videos in your feed will be based on the likelihood you'll be interested in the content, your relationship with the person posting and the timeliness of the post.'
Consequently, your posts will now be ordered how popular your post is according to its likes and comments. In addition, if users have an interest in your content or have interacted with you, their posts will also take priority. Your content will also appear if users have searched your profile or viewed your account multiple times.
Why is this good news?
Originally marketers would try to post as many times a day as possible to get to the top of their followers feed. This update provides a new opportunity for brands to post only their best content, and the quality of their content dictate their reach. Brands with the best content will stand out more with the new algorithm, winner!
Therefore, marketers need to redirect their focus from the number of photos to high-quality images, brilliant copy and timely posts. This is the strategy you need to use to reach your target audience and gain the followers you want to engage with your brand.
Don't forget to take advantage of the explore tab. This too uses an algorithm to show content based on the user's interests and searches.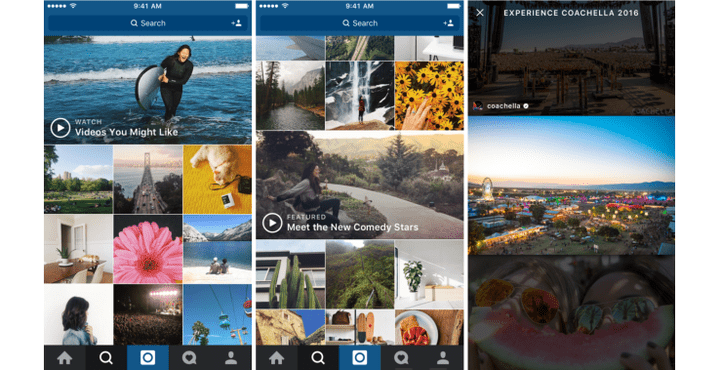 Although this is all good news, be careful. You may be doing all the right things but it can be very difficult to get to the top of Instagram and will take invested time and effort to increase your reach. You may also experience peaks of engagement, as ultimately the brand posting the most engaging content will win. So, don't forget to monitor what your competitors are publishing to make sure you're on top.
To help you maximize engagement and increase followers here are four ways you can take advantage of this update (if you haven't already):
Keep your profile public
If your profile is set as private you will not appear in the explore tab, you will only appear for followers. This will decrease your reach and the algorithm will not positively impact your content.
Post less
As mentioned before marketers need to now focus on high-quality posts over quantity of content. Making sure the content you produce is just on Instagram is important, making it different to what you share on say twitter or Facebook. Give your followers a reason to follow you and give them something they can't find elsewhere.
Make your posts timely
By finding the best time to post your content you will increase the likely hood of your content reaching the top of your followers feed. Instagram implied that recent posts are more likely rank higher in your feed and that the timing of your post is still relevant.  It currently appears that the algorithm re-orders the new posts between your last and current visit.
Always engage
The more you are encouraging interaction with your followers the more likely you are to appear at the top of their feeds and become known as a brand 'they care about the most'. This includes replying to questions, thanking people for commenting or sharing, engaging with their posts, and ultimately building a relationship with them.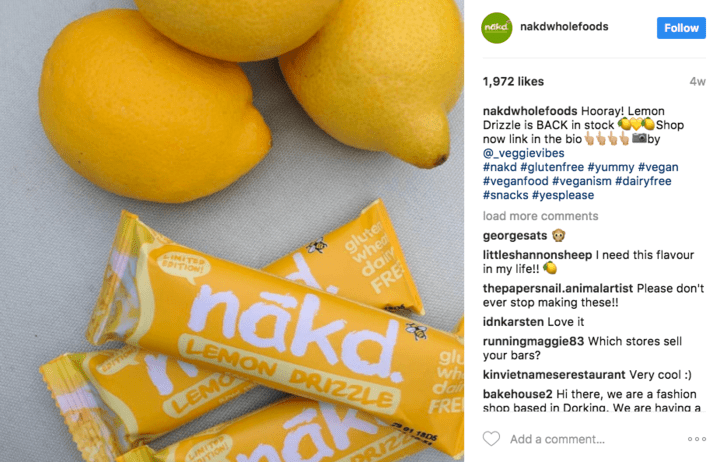 If you are looking for ways to improve your Instagram Marketing check out our social media marketing toolkit to help you create full proof social strategies. The toolkit includes step-by-step guides and resources to help deliver awesome results.
This article was originally published at SmartInsights.com, by author Jessica Wade.